What Is A Section 1 Termite Clearance? - Carmel Valley Pest Control
8

Feb
Hannah Olson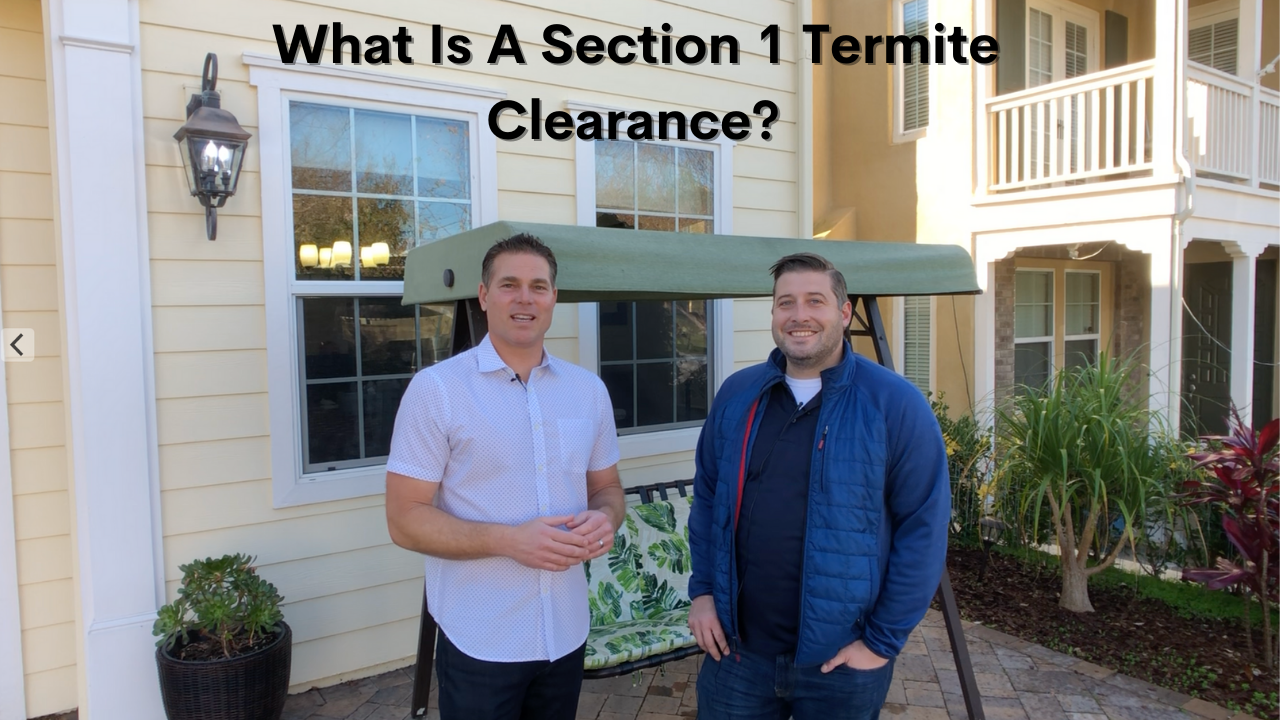 What Is A Section 1 Termite Clearance? - Carmel Valley Pest Control
Skip Reed:
So a question that people have all the time is what is this Section 1 Clearance? What is this all about? What are you looking for? And I'm going to hit a few of them here. I guess what's the difference between a section 1 and a Section 2 item that you find?
We're with Zach Bruno. He is with Carmel Valley Pest Control. And we have to say, these guys are probably the best termite company out there, and actually pest control company out there. We use them exclusively for all of our listings. And even if you're not thinking about selling your home, it's always a good idea to have your home inspected for termites. We did the exact same thing several years ago just by seeing all the hidden danger. And I'm glad we did, because we actually found some termites in our home that were actually treated by Carmel Valley Pest Control. So Zach, I kind of gave a little bit of an intro, but yeah. Tell us a little bit about yourself, how long you've been with Carmel Valley, and exactly what you guys do.
Zach Bruno:
Sure. Thanks. Yeah. I've worked with Carmel Valley Pest Control. About 13 years now. A family-run company, we do a lot of different things, a lot of different maintenance. We started as primarily a termite company. That's what we did with escrow and people that were maintaining their home. And then we got into the areas of normal maintenance, rodents, ants, and pest control in general, the normal issues that people are dealing with every day.
Skip Reed:
And that's kind of, when you look at the people that we use for our listings, or people that we recommend out there to use just in general maintenance or anything around the house, you guys pretty much meet that same profile. It typically is a smaller company, it's not a large franchise. We like that ability to have that kind of hands-on approach. You're not a number you're definitely a valued client, and they really care about the service that they're providing. So that's why we kind of partner with Carmel Valley. And I don't know, probably 10 years? Cindy's behind the camera there. Probably 10 years at least. And so a question that people have all the time is, well, what is this Section 21 Clearance? What is this all about? What are you looking for? And I'm going to hit a few of them here. I guess what's the difference between a Section 1 and a Section 2 item that you find?
Zach Bruno:
Yeah, absolutely. That's one of the most common questions we get, Section 1, Section 2, what we have to do. A lot of homeowners just think it's an automatic tent, no matter what. And homeowners don't realize what's involved. And so it takes an inspection to realize what Section 1, Section 2 is. Section 1 is going to be actual activity we see, damage, and evidence. So it's actually a problem that's established. It's wood that's damaged, it's termite activity that's going on right now, or it's evidence of that, that's going on. We find dead termites a lot. That's evidence. It's not really activity, it's evidence. And then Section 2 is, sort of, we can say a warning, it could lead to something, water staining, stucco deteriorating, grout where water can intrude in the house, not so much a prime concern right at that moment, but something that people should look into to protect in the future.
Skip Reed:
Okay. And I think too, when it comes down to even if there's a Section 1 item, and there's a misconception out there that the homeowner is going to have to repair these items. And what we want to do is set that homeowner up for success in the beginning. So 99% of the offers that that person's going to receive on their home is going to request a Section 1, well an inspection, and then a Section 1 termite clearance right out of the gate. So how do you negotiate a contract if you don't even know what that number is? So this is the one inspection that we always recommend before listing your home for sale.
Now, to perform another inspection, a lot of people don't trust that, but in the industry, across the board, we haven't had any pushback for selecting our own termite company. So you shouldn't be concerned about somebody else wanting to come in with their own termite company, and finding more items. But if they happen to, I mean, that's okay. I mean, part of what you guys offer is you guys do warranty, or do provide some type of, I guess, security for the home seller. And more importantly, I guess the home buyer?
Zach Bruno:
Exactly. What you're saying has been such a backwards thing in the industry until recently, is the way they've changed now, Section 1 clearance, it's really important that the buyer is comfortable. And we've always understood that from the beginning, is the seller wants a termite company that they trust, because they don't want to pay extra. They want to pay what they need to do, but we're really invested with the buyer.
Carmel Valley Pest Control
https://carmelvalleypestcontrol.com/
(858) 350-8838