Weekly Bressi Ranch Housing Update 2/12/2020
13

Feb
Skip Reed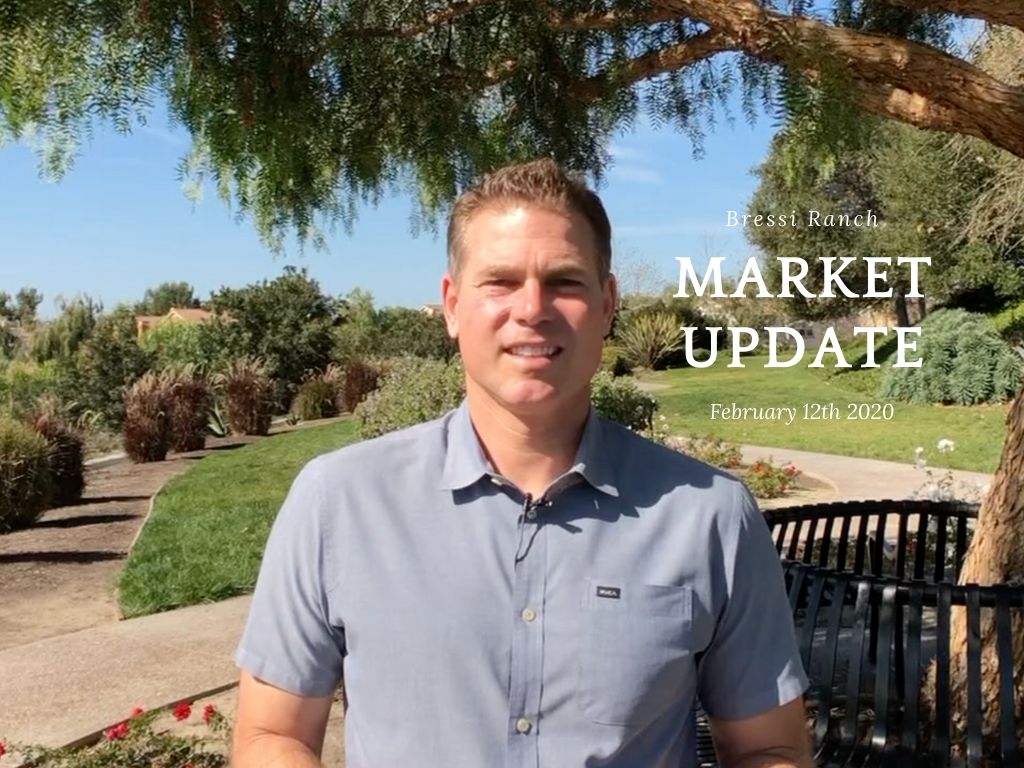 Here we are in Heritage Garden where we're going to talk about your weekly Bressi Ranch housing update. This is Heritage Garden. It's a park within Bressi Ranch. Most of the locals know it as secret park or hidden park. And it's a great opportunity to talk about our hidden or our secret inventory and Bressi Ranch.
First, what's active? Well, active right now we have two homes active in the neighborhood, one at 2,384 square feet at $985,000 and we have a much larger home at 6,219 square feet which is active at $2,325,000.
Those are the two active homes for sale, but there are many more about ready to come on the market, at least four. And those are going to range from a single level all the way up to a potential ocean view, but that one is a two story home and everywhere in between.
Why are those secret or hidden inventory? Well, really it comes down to either they're being prepped for sale so they haven't gone on the market yet, but it is inventory that should be coming on soon or they are sellers who are starting to think about it, but they are making their plans and they need to work out arrangements for the home that they're going to purchase or their timing.
Or they are waiting for kids to finish school. These are all homes that will be coming on the market very soon. All in various stages of preparation and timing wise as far as when they're going to come on the market.
If you would like to take a look at some of these homes, please let us know. We can always shoot you the floor plans, give you as much information as we have about them; square footage, upgrades, location, timing of the seller, seller's needs and we can see if it's a fit for you.
Bressi Ranch Homes For Sale: https://bressi.link/comingsoon
Skip Reed - Bressi Ranch Realty CA DRE#01740677